You need a sales funnel, but you're not sure about the how, what, where, and why of the whole thing! So you've decided to bring in an expert. Good decision.
You need a sales funnel expert with the skills and know-how to make it look easy. And understandably, that brings up the question of sales funnel costs.
You don't have time to create your sales funnel, plus you want an experienced expert to do it for you so you can maximise your results, right?
But still…a sales funnel expert sounds kinda pricey.
When it comes to setting up your sales funnels, you need to look beyond the initial monetary cost and, instead, at the lasting impact and value on your business.
So read on to explore the cost of sales funnels but keep in mind this is an investment, not an outlay!
First up: what is a sales funnel?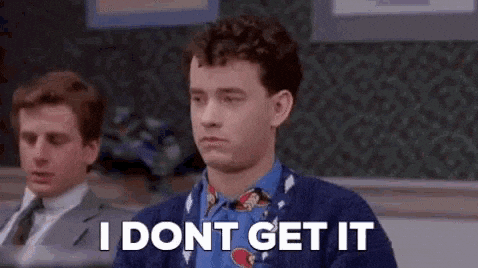 Ahhh the eternal question. You wouldn't believe how many times I'm asked this. You see, it's one of those phrases that's bandied around, assuming everyone knows what you mean. But I'll let you into a secret……they don't.
Let me try and make it really clear. A sales funnel is simply a series of touchpoints that move someone from finding out about you to working with you.
Think about the shape of a funnel, the idea is that the further down it you go, the fewer people there are, but those people are far more engaged and likely to buy from you.
That also means that you need a fair few people in your funnel in the first place to filter down to those juicy converts at the end. That's where the challenge is. Filling your funnel with the right people to start with and then building a relationship with them so that they feel they have no other choice but to buy from you because you're destined to work together.
What does a 'done for you' sales funnel expert do?
Now we've cleared that up, we can look at what a sales funnel expert does. A sales funnel expert is someone who can sort out all the pieces of your funnel.
Pieces? What pieces? I hear you cry!
I mentioned having different touchpoints earlier. Each of those needs to be created, finessed and weaved together seamlessly, so it's easy for your audience.
That's what a 'done for you' sales funnel expert does.
It all starts with your lead magnet. You might choose a PDF guide or a webinar, or a quiz. This is used to entice your audience to give you their details.
The next thing they'll likely do is create your landing page to promote your lead magnet and collect that all-important data (like a name and email address) and tee off your funnel.
Downloading or signing up for that lead magnet will then trigger the next process which your expert will also create for you. Thank you pages, the download emails, and then the all-important email sequence to build that relationship and start converting your lovely leads.
It's not just 'one thing', it's an entire automated marketing system that is designed to build trust with your audience, so they feel comfortable enough to buy.
Your sales funnel expert's role is part technical by bringing it all together and making sure it works. Part strategic, by creating something that will appeal to your audience and using their knowledge and experience to covert them. And part creative by using graphic design and copywriting skills.
A good sales funnel expert will have an understanding of these key areas and will often have a team (like myself) to help them.
How much does a 'done for you' sales funnel cost?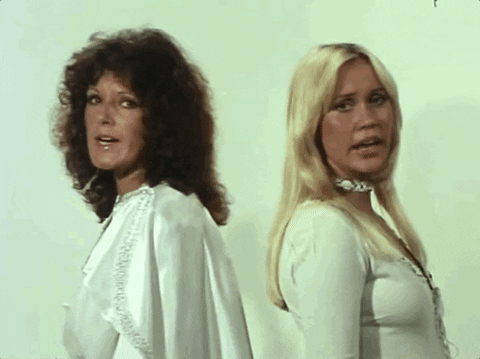 Ah "money, money, money". That's what it always comes back to. Yes, I'm an ABBA fan, can you tell?
You aren't going to like the answer to this question, though. Because the answer is a very solid, it depends.
It depends on the level of experience of the person or people you're working with.
It depends on the turnaround time.
It depends on the level of follow-up you want.
It depends on the complexity of your lead magnet.
It depends on where you are or where the person you're working with is.
It depends on your budget.
As you can see, there isn't a straightforward answer.
But for a full service from an expert, you'd be looking at paying between $1000-$50,000.
What's the difference between a cheaper sales funnel cost and the more expensive one?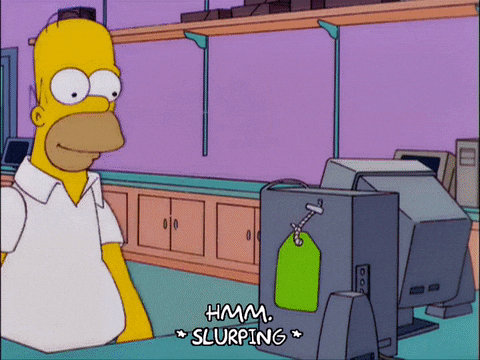 Yup, that's quite a price range, right?
Now obviously, I can't speak for every sales funnel expert.
Cheaper sales funnel experts
Cheaper sales funnel experts, i.e. those who charge less than $1000, may create a basic PDF lead magnet and hook that up to your emails. You might get a basic landing page with limited copy. They may write your follow-up email sequence for you (or may not).
The likelihood is they won't look at your marketing automation in much detail (and personalising emails to your audience). And they probably won't dig into your business too much to deliver the kind of copy that truly resonates with your audience – simply because they don't have time!
More expensive sales funnel experts
The more expensive sales funnel experts, i.e. those who are $5000+, will look at your sales funnel from a 'strategic' POV. They'll ask you questions and dig deep into your business, trying to understand what will resonate with your audience.
They'll create personality-packed copy in your emails and on your landing page.
Your landing page will grab your audience's attention and be in keeping with your brand.
Your follow-up emails could even be specific to different segments of your audience (I'll come on to that later), so your subscribers receive personalised emails!
You would expect a more expensive sales funnel expert to deliver a better sales funnel, simply because they dedicate more time to creating it and making sure it resonates with your audience.
What does it cost for a quiz funnel?
So you've decided that you want someone to create a sales funnel for you. Now the decision is what lead magnet are you going to use? There are so many out there, but it probably will be no surprise to you to find that I'm the biggest fan of quizzes.
You see, quizzes are engaging, they're interactive, they're different and, when done correctly, they're packed full of value.
But they also require a slightly different skill set from your standard sales funnel.
They use different technology. The questions must be carefully crafted, and there's a sprinkling of psychology to bring the whole thing together.
That's why they can cost more than your standard 'done for you' sales funnel package.
My 'done for you' quiz funnel package starts from just $5000. I'm not shy about my prices. I understand why you want to, no need to know, and I also know that the value I deliver makes my services worth every single penny.
Related content: Why am I so expensive?
What are the benefits of having someone do it for you?
But Kylie, couldn't I do this myself?
Of course, you could. Just like you could service your car. But you don't. You don't because you know that it saves you time to get someone else to do it. They'll do a better job. You don't have to learn the nuts and bolts of your engine. Because you respect that their time and expertise are worth the outlay.
It's the same for quiz funnels. Here are just three benefits of having someone else do it for you.
If you choose wisely, you'll hire a quiz funnel expert with bucketloads of experience. They'll use every drop of that experience to make your quiz funnel better. That means you don't have to use trial and error, you get to jump straight into the deep end with your super-duper, all-singing, all-dancing quiz funnel.
How long does it take you to learn something new? How many hours do you have to spend tinkering away? If you added up all the time, you'd be surprised. An expert already has those skills, they don't need to learn them because they know what they're doing. That frees up their time to spend crafting captivating emails or lead magnet copy rather than struggling to connect your lead magnet with your email sequence.
Bear with me a second. I know that expertise sounds remarkably similar to experience and ability. But it's not. When you've worked with different businesses, people and audiences, you can see what's going to work and what's not. You've already tried that and know there's something better. You're quicker at delving under the skin of an issue, at getting the minuscule details that take a funnel from good to fabulous.
Sales funnel cost: another way of thinking about it...
You can't fast-track expertise…but you can pay for it.
There's much to consider when looking for your 'done for you' sales funnel solution. Of course, budget is one of them, but you need to think about the budget in terms of lasting value. It may be $5,000 upfront, but will you get $5,000 worth of value from it?
If the answer is no, then move on – this isn't for you. But experience, ability and expertise cost money, and I guarantee you that the right sales funnel expert will be worth every single penny for your business.