We live in an age of DIY. Throw a couple of YouTube tutorials in, and there's nothing that we can't learn.

That's what makes it so tempting to design your quiz funnel yourself, especially with the really great software that's out there.

BUT, if you do it yourself, you're likely to make mistakes and miss some important elements that will make your quiz a success.

Here are 6 reasons why this is one trap you should avoid.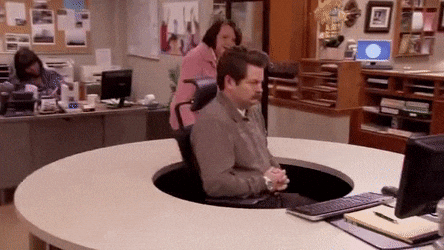 1. You're not a copywriter
Good quizzes need good copy. It's that simple. But sadly, words aren't always simple.
You need to know when to persuade, when to inform, when to entertain, when to convince, when to add a little pressure, when to be helpful, when to add some emotion, and when to be funny. I'm exhausted just thinking about it.
There's so much to think about beyond putting some words on a page. It's an art form and one that many people aren't skilled at. Making sure your questions are phrased correctly, your landing page converts, and you're adding value in an authentic way takes an expert's touch. Without great copy, your landing page and quiz just won't do their job, and you'll have wasted a lot of time and money.
An example of good quiz copywriting: Shine Salon
I loved creating the done-for-you quiz for Claire and Diane at Shine Salon Success. A big part of this quiz was the copy–we had to get right to the heart of their audience's problems. We wrote emotive copy that encouraged the audience to take action.
Yes, you could drag and drop a few text boxes on your landing page, add some colour and maybe a photo or two. But is it going to convert well? Unlikely.
You have such a small window when someone lands on your page to convince them to stay. The design is a huge part of that. It needs to be professional, eye-catching and slick, plus you want it to reflect who you are and show off your personality.
When I see landing pages that have been designed by someone without experience, I find they spend a long time tweaking tiny details, like changing the background colour. Without thinking about the bigger picture.
Working with a designer means they understand what works, what doesn't and how to get the best results. My clients actually ask me to design their entire websites as they love their quiz landing pages so much! (FYI, I'm not a website designer, but it's always nice to hear!)
An example of a beautiful quiz landing page
I love this landing page for one of my clients, LaToya Williamson. It's super professional, memorable and in keeping with LaToya's fabulous brand. Plus, it has all the key details of a high-converting landing page–testimonials, imagery, powerful copy and stand-out call-to-action buttons.
3. You don't 'get' marketing automation
The best quizzes are part of a bigger plan, usually involving marketing emails and automation. Afterall, being able to personalise follow-up emails is the best part of using a quiz! But if you don't have the technical know-how or the time to figure it out, then that power is wasted.
Could you figure it out? With time yes. But do you have that time? In most cases, that time is far too valuable to spend it wrestling with marketing automation when you could outsource it to an expert who knows it like the back of their hand.
Would you rather set up a sequence of personalised emails with set triggers or do something you're passionate about? I know which I'd rather do…..marketing automation every single time because, luckily for me, it's what I'm passionate about. But for most people it's not, and that's why they hire an expert!
An example of a quiz with expert automation!
Creating Theresa Heath-Wareing's quiz was such fun, but it's more than just a pretty quiz. We made sure the marketing automation worked seamlessly and the follow up email sequence spoke to each quiz participant directly, addressing their exact problems and helping them solve them.
4. You're not an email marketing specialist
"But Kylie, I write emails every day."
Yes, but it's not the same.
We all send emails, but your quiz funnel needs a certain type of email. Emails that build relationships, grow trust and nurture a connection, before selling whatever you're selling to your audience.
Your average email won't cut it. You need to create a series of well-thought-through emails that inspire action and build upon the value you've already given in your quiz. You can't just write anything in an email and hope people convert.
Email marketing specialists are email geeks. Fanatical about the little details that take your emails from good to sparklingly fantastic. That's the person you need in your corner.
An example of a quiz with compelling email-follow ups
I loved working with Katie, especially as she loves music just as much as me! Working with Katie on the follow up emails once someone takes her quiz was brilliant–we managed to create compelling copy that converts her quiz participants into paying customers.
5. You're not sure how to promote your quiz
You've made your quiz, you've battled with your marketing automation, you've dragged and dropped your way to a landing page, and you've added copy in. Now what?
Let me tell you a secret, designing the quiz and everything that goes with it is only half the battle. Without a solid plan of how you're going to tell people about it, you may as well not have bothered.
Promoting your quiz can be hard work, firing random promotional shots out into the online world, hoping someone bites – without even considering if they're the right person for you.
That's why I give you a promotional plan. A step-by-step guide to help you reach your fabulous dream people who you know you'll be able to help.
Without that guide, the lovely folk I work with would be lost about how to succeed and get the ROI they deserve.
Example of great quiz promotion!
There's no point having a quiz if no one takes it, right! Well that's why I'm so pleased 134 people took Karen's quiz in the first week of launching following my quiz promotion plan. Out of those people 10 went onto purchase within a matter of days.
6. You don't know how to balance data gathering with delivering value in your quiz
A quiz is a delicate blend between giving lots of helpful value and gathering juicy data and insights for yourself. If one side takes priority over the other, it all falls apart.
The heart of your quiz is value. Giving your audience help or a perspective on a specific topic and that's the draw, that's why they hand over their data. It's not because they desperately want to give you their email address. It's because they want something, they think they're getting something that they desire in return.
But you're giving them your time, and your expertise, so it has to be worth it for you. The currency they trade is their details. Yes, to a certain extent, that's their contact details, but it's also the answers to the questions, their comments, and their opinions. Information that you can use to inform your offers, your messaging, and your sales calls.
Creating a quiz that does both those things, in equal measure at the same time is tough. If you do it yourself, it's likely one side will take priority, and I guarantee it won't be gathering your data. But if you work with someone like me, you'll get both sides of the coin.
Example of a quiz that gathers data and delivers value
Julia's quiz is a fantastic example of how to create a quiz that delivers exceptional value AND gathers really good data for Julia too.
Hopefully, I've opened your eyes to the pitfalls that can come with a DIY quiz. Don't get me wrong, it's doable, but you have to question the cost. In terms of your time, your mental energy and your stress levels, particularly when the end product might not be at the level you were aiming for.
Designing a quiz takes the know-how of multiple experts, and you're already wearing enough hats in your day job. If I can leave you with one piece of advice, it's this, please value yourself, your business and your time and work with a quiz expert to design the quiz of your dreams, not your nightmares.