In this article, we'll go over how to create a quiz funnel and how to build a customer persona. You'll also learn how to segment your audience based on their answers and curate an opt-in offer that matches their needs.
Quiz funnels can be a great marketing strategy and effective addition to your marketing campaigns and lead capture efforts.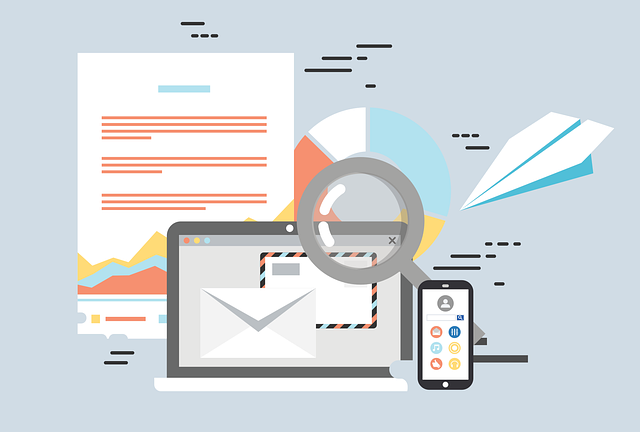 These steps will make your quiz funnel a success. If you've never created a quiz funnel before, then this quiz funnel guide is for you. It's free and includes everything you need to know.
The Power Of The Quiz
I've seen quizzes popping up all over the place and I know you do too. They are a fun way to get just that little bit more insight into someone's personality, right? They are also good at keeping website visitors on your site.
Personal style quiz questions can be interesting because they tap into our inherent self-interest by asking us about things like what kind of coffee drinker we are or how well-read/knowledgeable in certain fields people might feel comfortable talking with at parties ( maths lover?).
It's no secret that quizzes are one of the most popular forms of content on social media. They can be used as a lead magnet quiz, with people loving sharing them and getting involved in your company's community.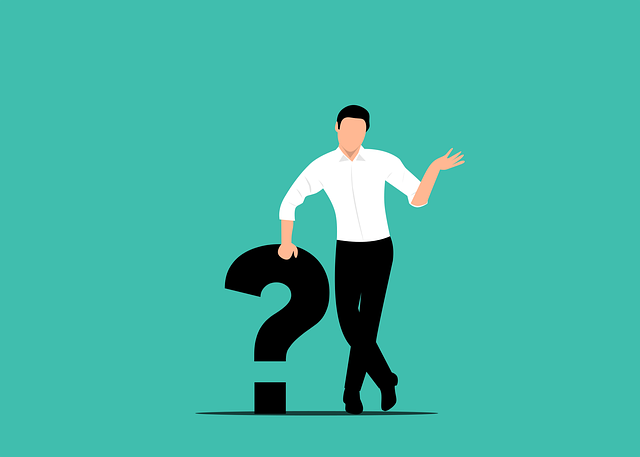 In a world where we're increasingly dependent on technology, it's no wonder that online quizzes have become so popular.
They not only offer the opportunity for entertainment and competition but also provide insight into human nature by revealing preferences or habits which may otherwise go unnoticed in everyday life.
Here are some quiz funnel examples:
Lifestyle quiz funnel
Personal Style quiz funnels
Product Discovery quiz funnel
Consultation quiz funnel
Analysis quiz funnel
These are all quiz funnel examples that you can employ in your lead generation efforts. You can find more quiz funnel examples here.
Marketers should take note because these little tests can be used as opportunities to communicate with audiences directly – whether you want them to sign up for your email list or buy something off of Amazon Prime Instant Video download page
Personality quizzes are like an excavation of the self, and they can provide a deeper understanding of who we truly want to be.
A lot of people like taking online personality tests because it provides them with insight into their true selves;
Whether or not this was what you were looking for doesn't matter! Surveying your options through different lenses helps give shape towards finding out more than just "What do I think?" These questions help peel away layers until there's nothing left but the truth.
You don't have to be a psychiatrist or psychotherapist, just someone with an interest in helping others.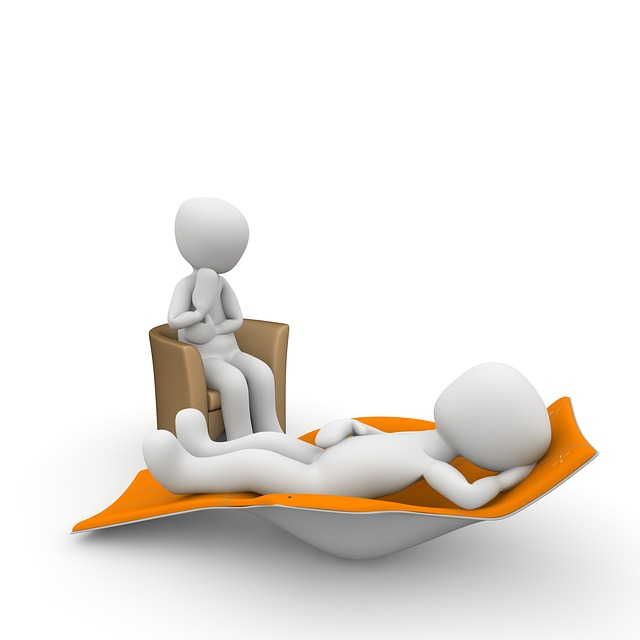 Quiz complexes are a great way of doing so because they allow you the opportunity for self-discovery by filling out questionnaires that help flesh out your life story and ironing out any creases before anyone else can get them too!
The Benefits of A Quiz Funnel
Quizzes are a great way to generate interest and curiosity in your audience.
They can also help you segment the people who take them, which means they know more about themselves than ever before.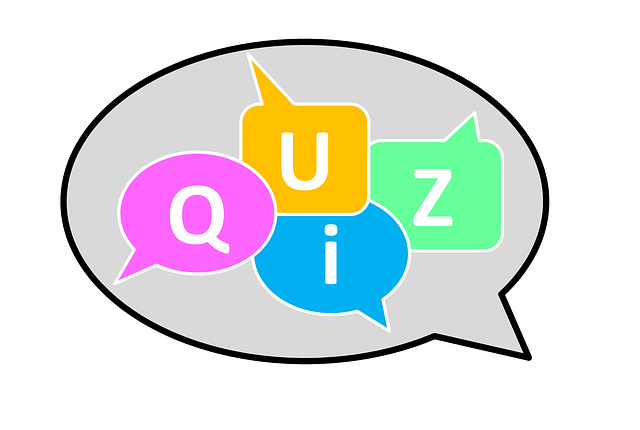 Quiz marketing funnels make it easier for users (especially those with no internet connection) by providing content on demand – so if someone wants info right away he/she has only one click required.
This makes sales segues possible too because of how the natural transition between queries works when using these types of programs.
A Quiz Generates Interest
People love taking quizzes!
They're always looking for ways to get more insight into who they are. When your quiz offers them the ability to do so, people will take time out of their day and give you an email address in order to find out just that.
All thanks because what's better than finding someone interesting?
Your results then provide value which inspires others with similar interests or capabilities social share it themselves too; soon enough there'll be even MORE knowledge about these individuals available than before.
Audience Segmentation
The digital marketing landscape has changed drastically in the last decade.
Consumers are more aware of what is being said online and how it can be marketed, so much so that creative techniques have become necessary for marketers just trying to get someone's attention these days.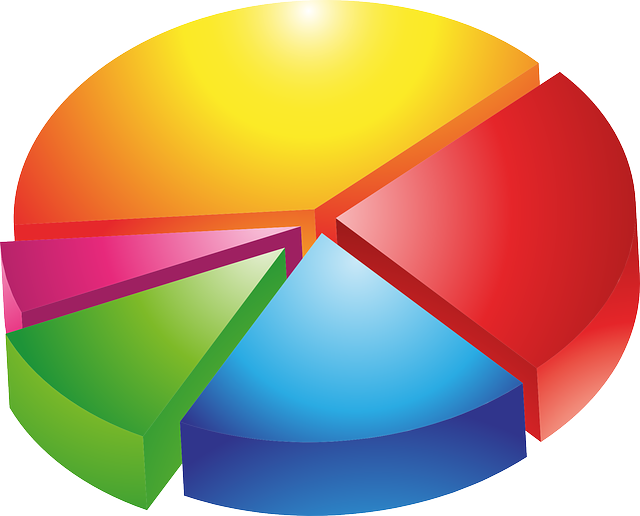 Personalization is the key to making your emails more engaging.
Your audience wants you, but they need a personal touch in order for it to be worth their time and effort listening- so focus on segmenting out individual users from big groups.
Quizzes are a great way to start segmenting your audience.
You can set up segments for quiz results and individual questions, which means that the data from each question will be sent over separate emails in order.
Plus integration with email platforms does all of this automatically- so you'll never miss out on any important information again because it was put into someone else's system instead (you're welcome).
A Quiz Teaches You About Yourself
When you help people learn something new about themselves, it is a service to them.
Your expertise in the field will make your products more attractive and easier for buyers because they know what's on offer.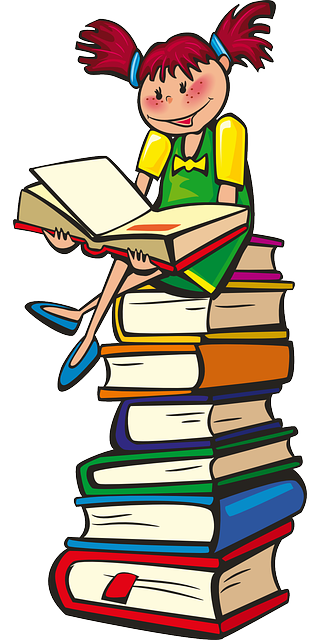 The quiz and results page content should demonstrate that you know what you are talking about, in order for people who are browsing the internet to buy from you.
If you're running a quiz, it can be really beneficial to not just focus on the content of your questions but also on how that information is used.
A good marketing funnel will help guide users through their next steps after finishing one or more quizzes by adding them directly into an email list where they'll receive nurture emails tailored towards whatever decision-making process was last activated in this person's mind: purchasing something from us; signing up for our newsletter (or other offers); scheduling calls with experts etc.
Is A Quiz Funnel A Sales Funnel?
Quiz Funnels are similar to the standard sales funnels in that they have a number of different marketing activities working together.
But there's one major difference with a sales funnel – quiz funnels only use online content like emails and blog posts while other types would include paid ads or social media posts too.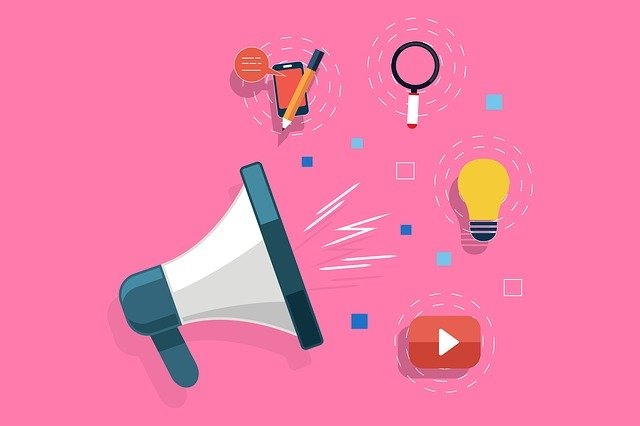 A sales funnel usually uses a landing page whereas a quiz funnel will have a quiz landing page.
You can use a quiz funnel to find out exactly who your audience is and tailor an offer accordingly and take them through the entire funnel.
This way, you will be able to increase sales by up 20% since knowing which market segment they fall into makes all of the difference in getting them interested enough for conversion!
Create a quiz funnel – Quiz Builder
When it comes to creating a quiz funnel, one of the most important steps is audience research.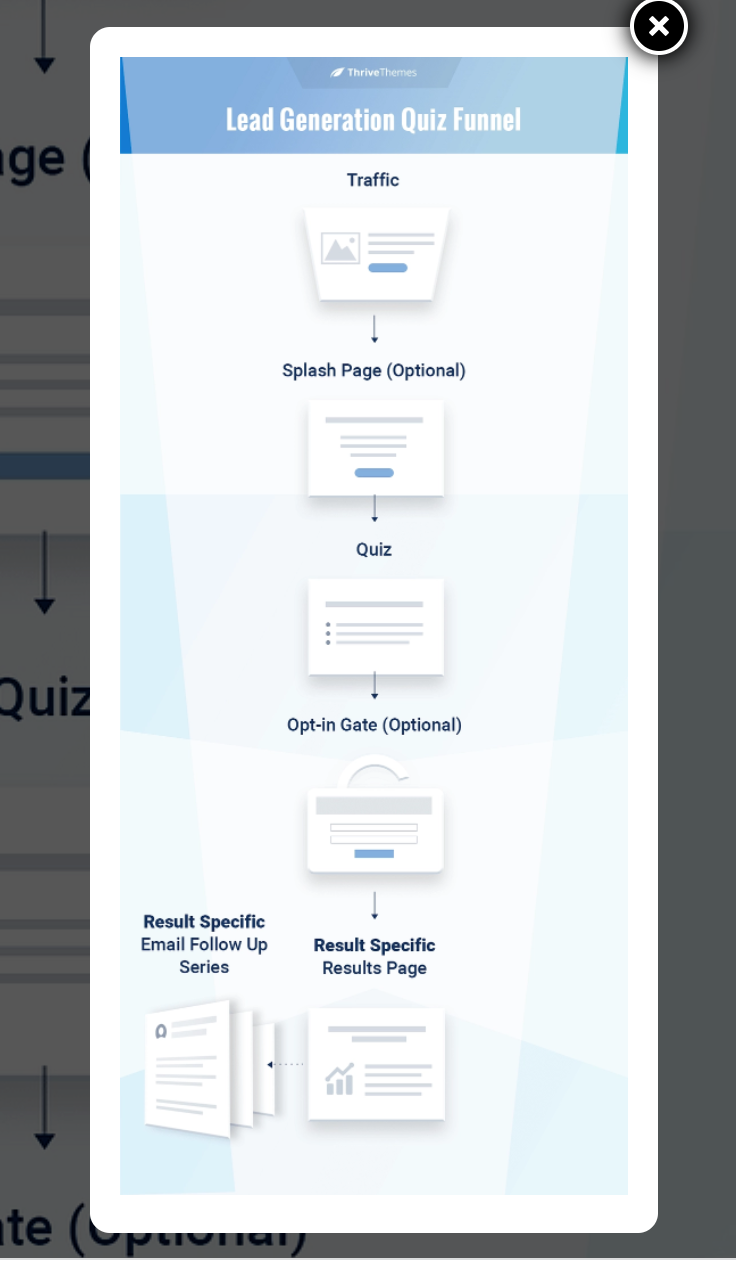 This is a crucial step in creating an amazing quiz funnel since it will help you identify the most effective ways to communicate with your audience.
By doing so, you will have a better understanding of how to reach them and maximize their chances of purchasing your products.
Once you have a better understanding of your audience, you can create a quiz funnel that will provide them with the content they want.
First, determine what type of questions your audience will be most interested in. Your audience can be categorized by their answer to one or more goal questions.
Make sure your questions are specific enough to target a certain persona. Don't forget to segment your audience into different personas, and keep the quiz questions short and to the point.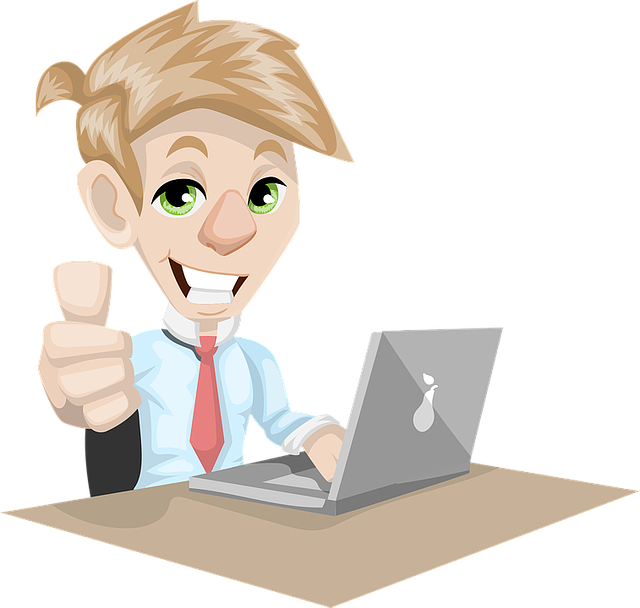 A quiz funnel will allow you to segment your audience into distinct groups based on the information they provide.
Next, you should think about integrating automation with your quiz funnel. Automation can be very helpful when it comes to automating data transfer and updating.
Paperform has an extensive list of apps that integrate with their system. If you are using a different platform, consider setting up integrations with Paperform, which connects to more than three thousand apps.
Having automated processes for this will help you streamline the quiz funnel and reduce the amount of time it takes to keep track of data.
Once you've determined your conversion goals, you can then use your quiz as a lead generation channel.
Depending on your goals, you can ask for your prospect's details to build your list or recommend products.
As an example, you can use a quiz funnel to attract new yoga students. You can include questions about the respondent's goals, interests, and challenges and then direct them to sign up for a class.
Build a customer persona
Creating a customer persona is important if you want your quiz funnel to be a success.
First of all, you need to know your target audience, as defining them will help you build quiz questions that appeal to them.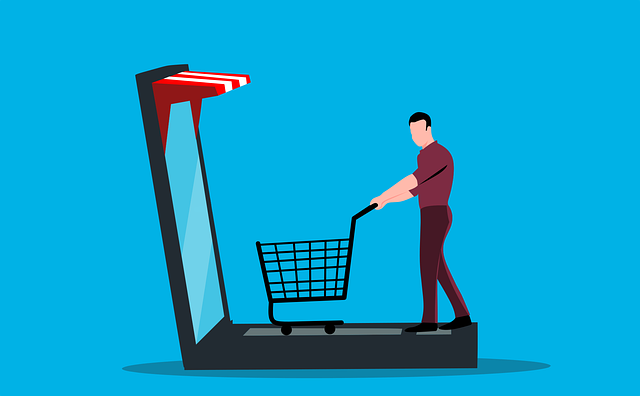 Using data gleaned from your research, you can build a persona to help you better understand your audience.
Then, you can base your segments on these profiles.
When you've created your persona, you can now ask questions to gain more insight.
The questions may cover strengths, weaknesses, quirks, and feelings. Brainstorming or interviewing your customers will help you create a customer persona that works for your quiz funnels.
The next step is to create a list of questions to ask your personas. When writing your customer persona, don't forget to ask as many questions as you can.
You might want to ask them more questions to gain a deeper understanding of their buying habits.
Your quiz topic should serve a general goal, such as building brand awareness or increasing conversion rates.
You can also use buyer personas to choose quiz topics. For example, a quiz created by Nutrafol may ask customers what frustrates them and offer immediate solutions.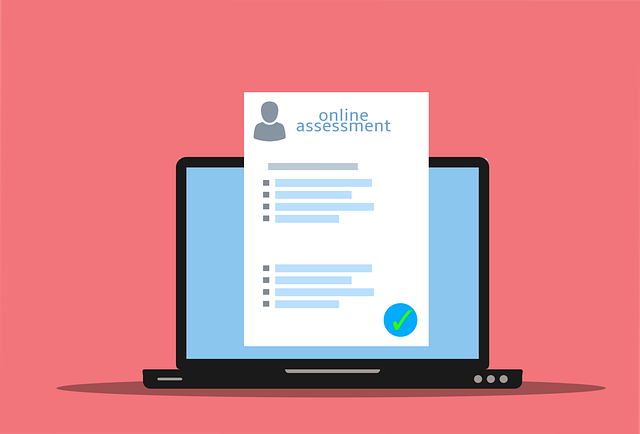 This strategy is highly effective in attracting a large audience. But you have to think beyond that if you want your quiz to be successful.
While creating a persona for your quiz funnels, you must be aware of the pitfalls of personal bias.
The best approach is to use data from real customers to create a persona that is relevant to your target audience.
Then, you can start incorporating the information into your quiz funnel. The result? An even more effective quiz funnel!
It's not hard to design a quiz funnel that is tailored to your target audience.
Building A Quiz Marketing Funnel
A standard quiz marketing funnel starts with an awareness campaign that is designed to attract potential customers and encourage them toward your product.
This initial outreach may include social media posts, email campaigns or even TV ads if the company has enough money for it.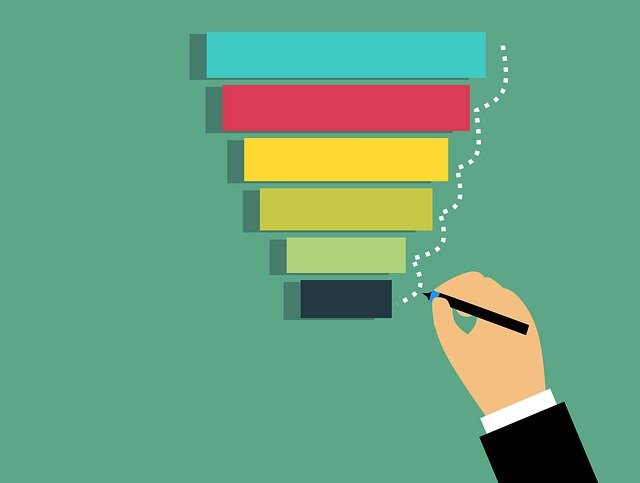 The next step in creating this type of sales process involves getting people interested enough so they want more information about what you offer while also encouraging future purchases from yourself via payments using credit cards which can lead down an easy-to-make purchase page before finally closing out all transactions at once near the end when there's less competition because those last few conversions matter most.
Segment your audience based on their responses
One of the best ways to market to your target audience is to segment them based on their answers to a quiz.
This way, you'll be able to give them more value upfront, including insider tips and resource recommendations.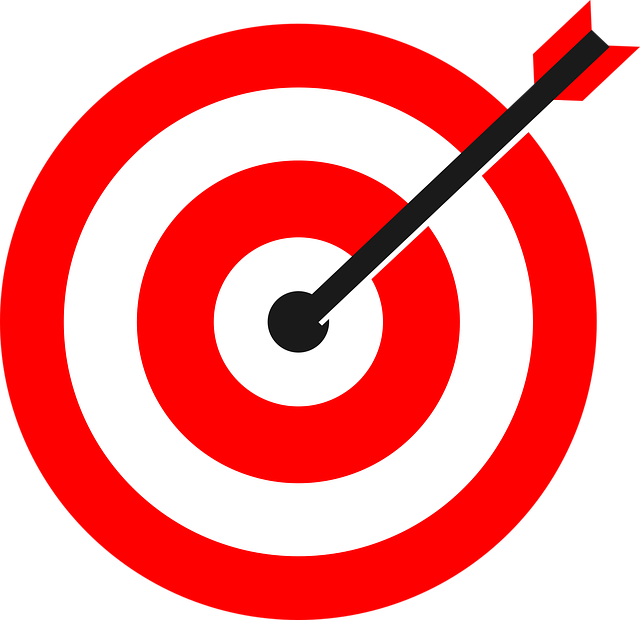 You can even create a quiz that asks them questions about their hobbies or challenges, and then send them to your website or landing page, where you can sell them a product or service.
For example, if you're selling sports equipment, you can segment your audience by age, gender, and profession.
You can also create quiz funnels that offer email templates to email list builders. These are the two most popular methods of segmenting your audience, but it is important to tailor your questions based on your audience's answers. Once you've determined your audience, you can create quiz funnels that cater to each group.
If you're running an online business, creating quizzes is essential for success. It helps you segment your audience by their interests and buying habits.
A quiz that allows them to determine their interests and preferences will increase your chances of converting your visitors into customers.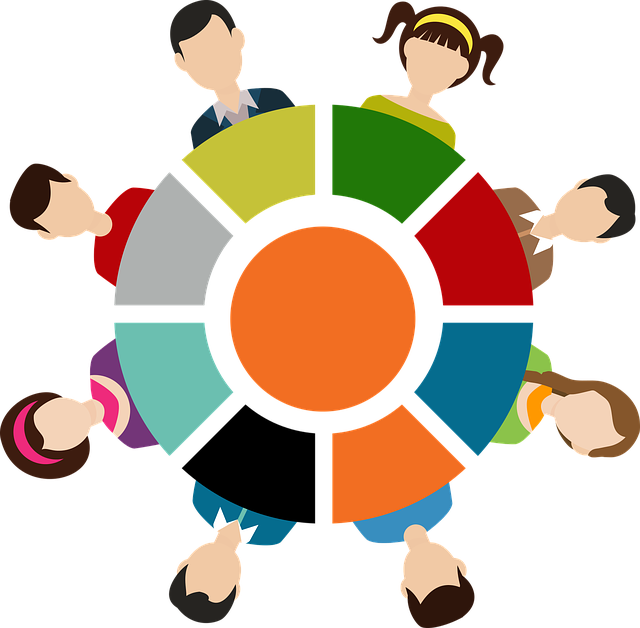 The more questions you ask, the more you'll increase your audience. You can also use quizzes to determine the level of knowledge of your audience.
Once you've completed your quiz, you can segment your audience based on their answers to the questions.
For example, if you're marketing a B2B company, you might segment the audience by their occupation and level of seniority.
On the other hand, if you're selling a bike, you could segment your audience by the amount of time they cycle and how often they bike.
You might not get all the answers at the first cross-tab report, but you'll be able to see exactly which segments work best for your audience.
Create a curated opt-in offer
One of the best ways to increase opt-in rates is to create a curated opt-in offer using quiz funnels.
These types of opt-in offers generally contain seven to ten multiple-choice questions designed to engage the audience and provide insights into three key areas.
First, create a customer persona based on research or web analytics. It will help you visualize your intended audience better.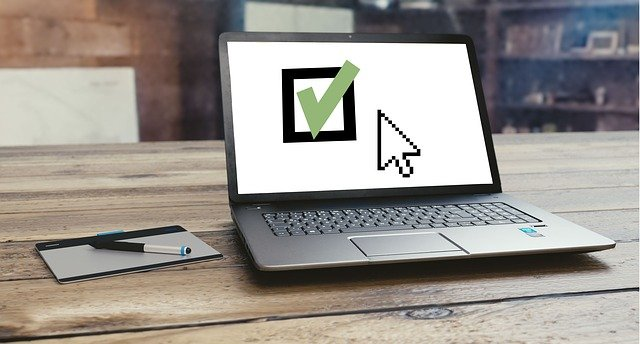 Next, make your quiz results page as personalized as possible.
It is important to include a compelling headline, a photo, and a brief description that fits with the visitor's answers.
If possible, include a CTA or opt-in as a result of the quiz. Then, include a curated list of products relevant to the visitor's answers. These pages can also be customised using Paperform.
Lastly, ensure your opt-in offer is clear and specific. Let people know exactly what they will receive, how to get it, and what comes after they are opt-in.
This way, your content will stand out from competitors and avoid annoying popups. Create a curated opt-in offer with quiz funnels for the best results.
It's never been easier to create a quiz funnel and convert more visitors into customers.
Next, Pat Flynn's quiz results page has a CTA for visitors to take a quiz.

This is a great way to warm up new leads and show them what's in store. The results page also includes a CTA for a one-on-one call with Willo.
Once the visitor has answered the quiz, they will be taken to a page where they can choose the opt-in offer of their choice.
Check to see if it is working
To make a quiz conversion into a sale, the next step is to nurture your leads towards your funnel.
To do this, you can create a strong email sequence to encourage quiz takers to opt into your email list or attend a webinar.
You can also provide a discount code or coupon to encourage them to purchase your product. To make the most of your quiz funnel, you must include the following steps in your email sequence.
Create a list of questions that your visitors should answer to determine what their goals are.
Create a quiz that will help you understand the ultimate goals of your audience, and use these answers to design your email sequence accordingly.
This way, you can better target your audience and increase your conversion rate.
Moreover, you can use quiz questions to understand your visitors' short-term and long-term goals.
Once they've answered the quiz, you can send them to a relevant page, such as a blog post, a guide, or a consultation page.
As soon as you've built your funnel, make sure your questions keep your audience interested and provide them with data points.
Generally, quiz questions fall into three categories.
First, background questions provide general details about your target audience.
Second, you can use the answers to create custom questions for your quiz funnel. Thirdly, you can use the questions to test the affordability of your product.
Finally, your questions should match the specific needs of your audience.
Ultimately, your quiz funnel should generate leads. To do this, you need to collect email addresses and phone numbers.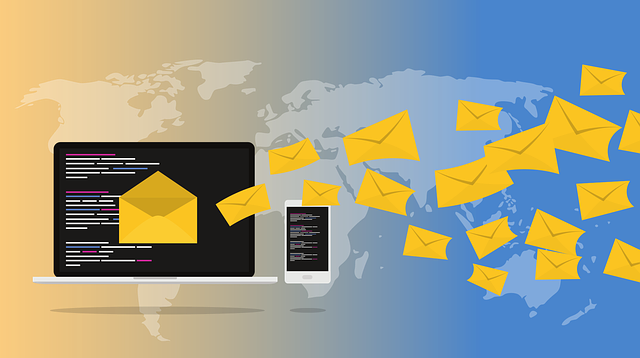 You can do this either before or after the quiz. The key is to ensure that your quiz funnel contains these two elements.
Once your quiz funnel has these in place, your quiz takers should be able to opt in to your email newsletter campaign.
You should monitor these steps carefully. If your quiz is not producing leads, you should adjust your strategies.