It's not what you know, it's who you know.
That's how it works, right?
When you know someone, you know if their values match yours, your work ethics align and if they're any good at what they do.
And that's the tricky thing, isn't it? Finding someone online and knowing that they're the best person to help you out with whatever you need. It would be great if you could get a recommendation from a trusted friend so you can make the right decision and avoid investing money in someone who isn't right!
I'm often asked to recommend someone–whether that's a copywriter, tech specialist or virtual assistant. Because when you're given a personal recommendation, it gives you an extra sprinkle of trust. Trust that they're going to be amazing at what they do, and be able to give you the advice and expertise that you're looking for.
But one thing I don't get asked is, 'who would you recommend as a quiz strategist or consultant?'
Why?
Because I am a quiz strategist and consultant! People automatically–and understandably–think I will only promote myself. But, actually, I want to make sure you find the right quiz consultant for you and your business, and that's why I've decided to write this article recommending the best quiz consultants and strategists that I know.
So even if you don't choose me to build your quiz funnel, you'll have plenty of experts to go to instead.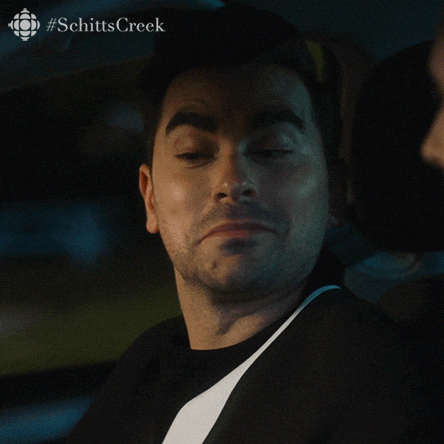 But first: why should you hire a quiz consultant?
A quiz can be a great lead magnet, helping you make lots of "money, money, money" (FYI, if you don't already know, I love ABBA!)
But quizzes can also be a tricky little things to master. With so many different elements– the tech, the content, the psychology, the marketing–it's not as simple as you think.
Working with a quiz consultant or strategist gives you access to their knowledge and experience, so you don't have to figure it out on your own and make a tonne of mistakes in the process. Instead, when you launch your quiz, you know that it's polished and professional and that you'll get the quiz data, insights and leads that you want.
You'll also make sure your quiz is irresistible to your audience, persuading them to spend their precious time filling it in, and making the process fun, interactive and valuable.
Quizzes are as much about providing value to your audience as they are at giving you lots of juicy data–you just have to make sure the balance is just right.
Different quiz strategists and consultants are great at different things. Some consultants focus on the content, others on the technical quiz set-up, and some cover the whole process. So if you're having a particular issue, you'll be able to find a specialist to help you.
If you've got a set budget, then most quiz consultants offer a range of services from done for you to DIY, so you should be able to find a solution you can afford.
Yes, it's an investment, and sometimes it can feel like a lot of money. But I want you to think about what you could get out of it, the leads you could generate, the engagement, the repeat customers and the overall value to your business. For me, choosing to work with the best quiz funnel strategists and consultants is a no-brainer.
Why are you recommending others, Kylie?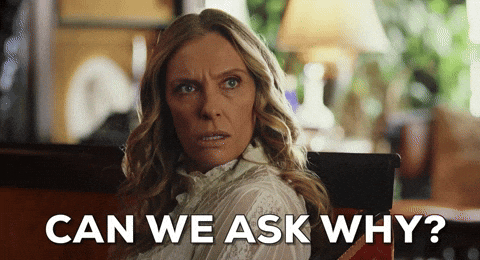 Yes, I, too, am a quiz consultant. 
But I firmly believe in working with people who you click with. That means that I'm particular about who I choose to work with, and I encourage others around me to be the same. 
You see, when you share a certain energy with a client, that's where the magic happens. You bounce off each other, there's excitement, a fizz, and you quickly form a bond not just to achieve, but exceed your goals. 
Unfortunately, that means I'm not everyone's cup of tea. But I've built a network of other amazing people who share my love of quizzes. So if we won't be creating wonderful things together, I can point you in the direction of those talented folk who might be the right fit for you.
Wonderful quiz funnel consultants I recommend...
With that in mind, here are some quiz funnel specialists I recommend…
Bringing together fun, strategy and results to create quizzes that fill your email list with the right people who want to buy from you. With a passion for psychology, she's an expert at converting and harnessing the strategic power of a quiz.
Everything you need to launch a powerful, highly effective quiz from the copy to the tracking all bundled into one neat package. With a focus on understanding your audience and harnessing that engagement for your benefit.
Whether you're looking for group support or you want an intensive session, Ideal Clients Daily will be able to help you build a complete funnel in as little as five days. Perfect for those wanting to get going quickly.
Persuasion Maven focuses on creating quizzes that convert at 30-65%. Templates and DIY options make this ideal when you want to crack on with it yourself too.
Fancy having your consultation and quiz funnel mapped out on the same day? You're in the right place. Turbocharging your quiz development and having an expert make sure you're not making any silly mistakes.
If you're an introvert or work with introverted folk, then check out Story Scout Digital. Focusing on creating quizzes that tap into your emotions and deepen connections. These quizzes might feel quieter, but they still get results and are an empowering lead magnet.
Whether you're promoting products or people, these quizzes are something else. Polished, preened and perfect for your audience. Covering everything from content development to CRM integration, this is the full package.
Hannah Lipschutz
, Quiz Copy Packed with Personality
Focusing on the words that'll get the attention of your audience, Hannah offers a range of packages from the basics up to a fully-fledged quiz and follow-up emails. If you struggle to write content that converts, then have a look.
How to choose the right quiz consultant
Phew! That'll keep you going for a bit. Finding the right quiz consultant or strategist is a bit like looking for a new house to buy. You need to look at a few, and then you'll know in your gut which one is the one for you. 
Have some chats, explore their offers and dig into what you need–is it full-level support, or is there a specific issue you're experiencing? Once you understand that, you'll be in a better position to find the best person for you to work with.
Where do I sit as a quiz funnel consultant?
You might wonder what I do as a quiz funnel strategist and consultant. Good question. 
I offer a done-for-you quiz funnel service, where I take care of everything, including: 
Creation of your quiz topic and concept 

Landing page design 

Landing page copy 

Quiz copy questions and theme 

Result page copy 

Results page design

Follow-up email sequence

And all the 'tech' in-between!
My expertise is in strategy, copywriting and the psychology of a good quiz. I build quizzes that build relationships with your audience–creating huge amounts of trust and loyalty. I want your quiz participants to feel as like they're having a conversation with you, and everything is personalised to them. 
I also want you to get lots of juicy data too, so you can identify who is right for your products or services. 

I'd love to find out if we're the right fit, and I'm always happy to have a chat. Drop me a message with what's on your mind, and let's get to know each other.