You can't work with everyone. It's one of the truest statements in business and one I very much agree with. 
I want to make sure I attract the right people to my done-for-you quiz funnel service, because, ultimately, I want to make sure you have an AMAZING return on investment. 
Yes, this might seem like a strange article to write, but I'm not here to make a quick buck out of anyone, I truly care about my clients and their success.
This is why I've put together this article – want to discover if you're my type of person? Read on.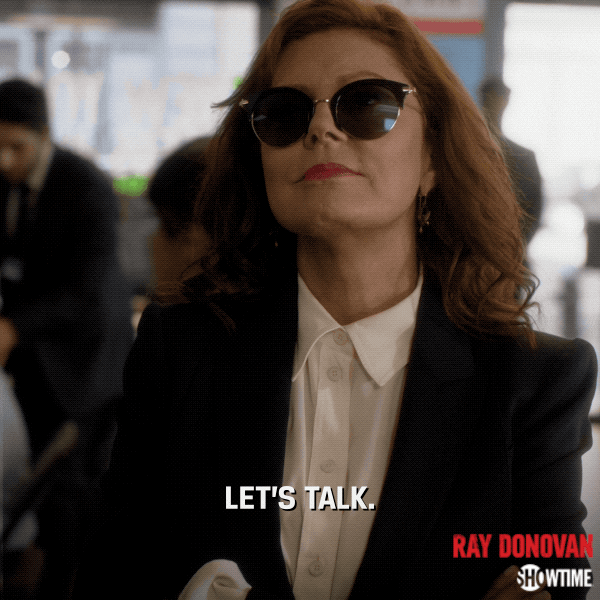 1. You don't know who your audience are
For a quiz to work, it has to be specific. Specific to your audience, what they're worried about, what they value or what they're looking to find out more about. If you don't understand who your target audience is, or you don't know anything about them, then it's not going to work.
Some businesses target everyone. That's not a specific audience. You need to know exactly who you're talking to and know them so well they feel like your best friend. Without that, you won't be able to give them any insights of value at the end of the quiz, any data you collect will be too vague to be useful, and nobody will be drawn to take the quiz in the first place.
Specific audience = effective quiz.
2. You're not sure what you're selling
What do you sell? What are the products or services that you're offering right now? What's your speciality? 
If you're struggling to answer those questions, then we aren't a match.
Being crystal clear on your offering is essential to being able to communicate that out more widely. Any confusion you have will come through in your quiz and marketing, and it's not going to work. 
A great quiz needs clarity around who it's for, what they're going to get out of it and what the next steps are. The next steps should be directed at working with you. That means if you don't get what you're offering, you aren't ready for a quiz yet.
3. You don't have time to give me any feedback
Just because I offer a 'done for you' package, it doesn't mean it's done without you. This quiz is your signature lead magnet which will be the main driver of leads and sales in your business. So you do need to be involved!  
Don't worry, I don't need oodles of your time (I know you're super busy), but just a little bit for me to build you the best possible quiz for your business. 
I'm not asking you to be involved in the technical build, but I will ask you to review the quiz at different stages.
I get that life is busy, and sometimes even finding 15 minutes can feel like too much. If that's your situation right now, my best advice to you is don't sign up. 
Wait until you have breathing space in your life, and you can give me the feedback I need to make sure your quiz will be the best lead magnet you've ever created!
4. You don't want to deal with me directly (for part of the project)
There are a great many tasks that can be handed off to an assistant or VA. And, of course, I will happily chat with a member of your team to sort out invoices or contracts, send over documents, and set up meetings. 
But when it comes to the core content i.e. feedback, sign-off, and decision-making, then it needs to come from you or your head of sales and marketing. 
Remember, your quiz will drive huge amounts of leads and sales to your business, so we want to get it right. That's why I'll need the input of those who have the most knowledge about the business.
5. You don't want to email your list
Where to begin with this one? 
A quiz is best used as part of a lead magnet sequence. That means:

You need to promote it – the easiest way is by emailing your list!

You need to follow up with your quiz participants – the easiest way is emailing your list
When people complete your quiz, they'll give you their email address. They want you to email them, they're asking you to email them. It would be the same as your friend giving you their new number and you never calling them. Weird right?
Anyone who is dead set against emailing their list needs to rethink their email marketing strategy before investing money in a quiz funnel service.
6. You ONLY want a quiz just to get lots of juicy data
Are there benefits to using quizzes? You betcha.

Will you get lots of lovely juicy data from it? Absolutely.

Should that be your end goal? No. 
The data you get from your quiz respondents should be a happy by-product, not your sole focus. 
You need to think of a quiz as a two-way thing. Your respondents give you something, in this case, data, and in return, you need to provide them with valuable insights or information.
One can't exist without the other. 
We need to put as much effort into creating value as we do into crafting questions to get you the data you want. Of course, that's my area of expertise, and I can make sure I craft questions that get you great data and insights AND make your quiz participants fall in love with you. 
But if you're only interested in data and not forming relationships, well, I'm not the right woman for you!
7. You're not sure about quizzes
Are you fully convinced about the effectiveness of quiz funnels, or is there some scepticism lurking beneath the surface?
I want to work with people who are as excited as me about the power of quizzes. I'm not here to talk you into it or change your mind. If you aren't sure about quizzes, then that's ok, because I only want to work with people who are ready to go all-in on a quiz and want it to deliver them leads and sales. 
For me, the magic of two people enthusiastic about the same thing working together is like nothing else. The energy shifts, the ideas flow, and you end up with a truly fantastic end result!
Do you still want to work together?
Phew! As you can tell, I'm just laser-focused on who I want to work with because that's when you get the best results and have the most fun. 
The people I work with share that outlook and understand creating a quiz funnel is a partnership, and we both need to play our parts to achieve our goals.
If you're still here, then you must like what you're reading, so 'Lay All Your Love On Me' and book your discovery call with me to uncover the power of quizzes! 
P.s. Yes, I'm an ABBA fan. I did almost make 'loving ABBA music' a prerequisite to working with me, but I resisted!